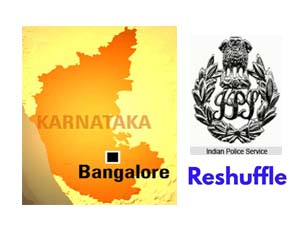 Bengaluru (29.05.2023): The Karnataka government enacted a minor reshuffle of IPS officers. These officers are as follows:
C H Pratap Reddy (IPS: 1991: KN) has been appointed as DGP of Internal Security Division.
B Dayananda (IPS: 1994: KN), Additional Director General of Police (ADGP) Intelligence, has been appointed as the new Bengaluru Police Commissioner.
MA Saleem (IPS: 1993: KN) has been promoted as DIG CID. The previous BJP government had created a special post of Special Commissioner for Saleem to manage Bengaluru traffic.
K V Sharath Chandra (IPS: 1997: KN) has been transferred from CID to ADGP Intelligence.