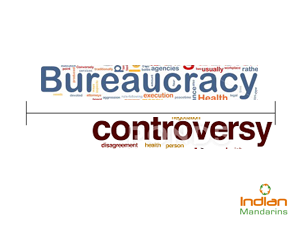 Bengaluru (20.03.2023): Janata Dal (Secular) MLA Sa Ra Mahesh withdrew the defamation suit he had filed against Rohini Sindhuri (IAS: 2009: KN) who was in news for her spat with D Roopa (IPS: 2000: KN). The case was filed in September 2022, after Sindhuri accused him of land grabbing and encroachment during her tenure as the deputy commissioner of Mysuru.

On Saturday, Mahesh withdrew the petition, following which a city court in Mysuru dismissed the case. The legislator said he withdrew the lawsuit as Sindhuri had tendered an apology to him. The bitter spat between the duo, which led to the MLA filing complaints of corruption against the IAS officer, had ended in a 'compromise' during the Belagavi session of the legislature.
Photograph of the settlement mediated by IAS officer P Manivannan came out in the open in February this year, prompting IPS officer D Roopa to level allegations of corruption and impropriety against Sindhuri.
An audio leak related to the issue further damaged the state bureaucratic ranks as MLC AH Vishwanath questioned how Manivannan mediated between Mahesh and Sindhuri and asked whether the state government had empowered the officer to 'settle cases'.