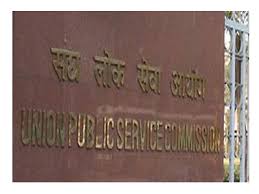 New Delhi (15.09.2021): The government of India has informed the Delhi High Court that from the vacancy positions received for four police services including IPS, for the Civil Services Exam (CSE)-2020, a total of 251 seats have been excluded from the ambit of reservation meant for Persons with Benchmark Disability (PwBD).

The DoPT informed the court that the Indian Police Service (IPS), Railway Protection Force (RPF), DANIPS, and Puducherry Police Service (PONDIPS) are exempted from the provision of the Right of Persons with Disabilities (RPwD) Act which states that reservations be made for PwBD.

The disability rights organisations alleged that seats for the visually impaired and people with multiple disabilities have not been reserved in accordance with the Rights of Persons with Disabilities (RPWD) Act of 2016. The affidavit, filed through central government standing counsel Manish Mohan, said there has been no departure from the existing precedent or practice indicating the vacancy position in the notice for CSE-2020 and it does not suffer from any irregularity or illegality.