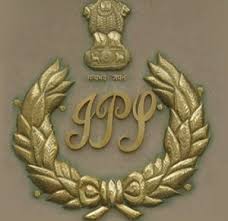 Tamil Nadu IPS officer R. Rohith Nathan and his paediatrician wife Kaveri Subbiah have submitted a proposal to the Ministry of Home Affairs to make use of hi-tech means involving analysis of technical data, artificial intelligence and geo-fencing to effectively control the spread of COVID-19. Rohith, currently the SP (Sivaganga ), said the Ministry had approved his proposal in principal.

The officer was invited to give a presentation to a panel of joint secretaries on Monday. "The panel has agreed in principle to implement the proposal across the country.
Rohith told indianmandrines that he is in the process of formulating the standard operating procedure to launch the digital surveillance system in Tamil Nadu to control the spread of coronavirus.
The focus is on using advanced technology to trace people who may have come in contact with infected people and assess their health conditions for appropriate treatment or isolation.