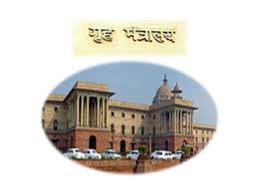 New Delhi (01.12.2022): When the list of the 2003 batch of IPS officers, including a few from the 1999 and 2002 batch, empaneled to hold IG/equivalent level posts was made public, it also contained a separate list of IPS officers who failed to make the cut. So it appears like an exam result with details that so many passed and so many failed. In a normal course, the list of officers who are denied empanelment is never published. Though, CBDT and CBIC in some cases underline a few names who are denied empanelment.

Several senior bureaucrats across cadres, batches, and services found it worth underlining that for the first time the list of officers whose names have not been approved for empanelment was published along with the list of empaneled candidates.
The NaMo administration is known for unusual (disruptive) interventions and its every move certainly has some purpose. For now, the intent and objective are not much clear but there must be some implications to it, a section of officials told Indianmandarins.
The most obvious indications could be that the present dispensation wanted to make it clear to them that they should put serious efforts to attain eligibility for empanelment. Out of a total of 45 IPS officers (2003 batch) of various cadres, 18 have missed the opportunity this time round. This included two each from AGMUT, AM, NL, OD, and RJ cadres and one each from some other cadres.