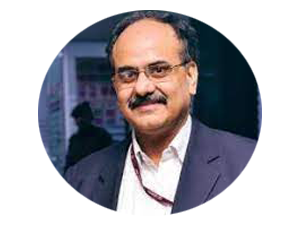 New Delhi (04.12.2021): Former Finance Secretary Ajay Bhushan Pande is back.

In his new Avtaar, he is leading a special three-member committee to appraise afresh the current standards for defining economically weaker sections (EWS). Since this is a highly sensitive political issue, Pande's appointment on the committee could be seen as GoI's expression or reiteration of confidence in him.
The committee was set up end-November at the initiative of the Ministry of Social Justice and Empowerment. Besides Pande who is heading the committee, Prof V K Malhotra (Member Secretary of ICSSR) and Sanjeev Sanyal (Principal Economic Advisor to Government of India) are its two other members.
The return of Pande shows that, contrary to what many believed prior to the notification issued on November 30, 2021, he was never completely out of favor with the administration. It is clear that he retained his communication channel with the administration alive, despite what many believed was a snub when before the budget, he was allowed to retire on February 28, 2021, without giving him even the normal extension given to a Finance Secretary-designate (Revenue Secretary) in case he is retiring on the budget-eve. DEA secretary Tarun Bajaj was given the additional responsibility of revenue and Pande was shown the door.
It is believed that the administration might not have snubbed Pande if it had not bought the viewpoint that Pande, in more than one way, was directly responsible for the execution of the new IT portal whose functioning was badly disrupted through and after his tenure ended.
Perhaps the administration has now softened its views on Pande in view of the exposure of a lot of technical information that showed that the glitches in the IT portal had a lot more to do with the input modeling and integration of the old and new operating systems. Probably these facts made the administration absolve Pande of his purported negligence and helped restore its old confidence in him.
(By Rakesh Ranjan)