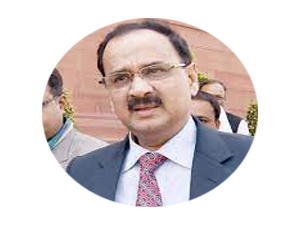 New Delhi (03.08.2022): If some well-placed sources are to be believed former CBI chief Alok Kumar Verma (Retd IPS:1979:UT) has again written to the Department of Personnel & Training seeking his pension, medical entitlement, and leave encashment which was withheld by the Govt citing his denial of joining as DG, Fires Services; a new responsibility assigned by the Govt after his abrupt removal from CBI.

The Govt claims Varma, who was removed by a High Powered Committee (HPC) and 'forfeited his service' as he failed to act upon the order that appointed him as DG, Fire Service.
Reportedly, in his recent representations, he has categorically underlined what exactly did not allow him from taking up as DG Fire Service after his removal from CBI. Reportedly, Varma has said that hadn't he been drafted as CBI chief he was virtually retired in July 2017. Varma argued that he was anyhow ineligible for any such post once attaining the superannuation age; except for CBI chief which had a minimum two years fixed term.
Verma's case is yet another example of how officers who run foul of the government face an endless saga of getting justice.