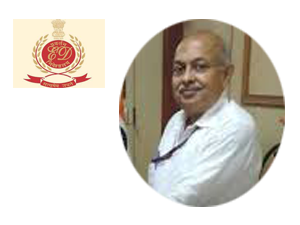 New Delhi (26.11.2020): The retrospective amendment to the initial office order for extending the tenure of Enforcement Directorate (ED) Chief Sanjay Kumar Mishra (IRS IT:1984) has not only raised the eyebrows in the official circles but has also made NGO Common Cause to file a PIL in the SC challenging the decision.

The NGO's petition, filed through its lawyer Prashant Bhushan on November 27, 2020, argues that Section 25 of the Central Vigilance Act, 2003, stipulates that only an officer holding a rank higher than that of an Additional Secretary would be considered eligible for appointment as ED.
However, the petition argued that, since Mishra didn't hold a rank above that of additional secretary at the end of his two-year tenure on November 19, 2020, and since he had already hit the retirement age in May 2020, he had already lost the eligibility for the extension of tenure.
The NGO pointed out that Mishra's extension was facilitated through the adoption of a circuitous route of modifying the initial appointment order dated 19/11/2018. So what couldn't be done directly was done indirectly, it said.