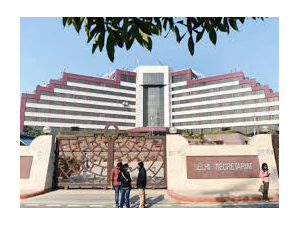 New Delhi (06.08.2022): In a major administrative move Delhi Lieutenant Governor Vinai Kumar Saxena approved the suspension and major disciplinary proceedings against Arava Gopi Krishna (IAS:2012:UT), the then Excise Commissioner, and Anand Kumar Tiwari (DANICS:2003), the then Deputy Commissioner of the Excise Department (GNCTD).

The officers placed under suspension with major disciplinary proceedings include; Pankaj Bhatnagar, Narinder Singh, and Neeraj Gupta, Ad-hoc DANICS officers, who worked as Assistant Commissioners in the Excise Department.
In addition, three Section Officers of the Excise Department namely; Kuljeet Singh, Subhash Ranjan, Ms Suman, and three Dealing Officers namely; Satyabrat Bhargava, Sachin Solanki, and Gaurav Mann were also placed under suspension with major disciplinary proceedings.
Reportedly, the LG has taken this decision in view of the serious lapses on part of the officers concerned, in the implementation of the Excise Policy, including inter-alia irregularities in finalizing the tender and extending post tender benefits to select vendors, as brought out by the Directorate of Vigilance (DoV) in its report after inquiry.