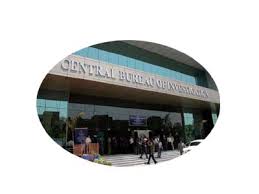 Senior Indian Information Service officer Nitin Wakankar has been appointed the new Chief Information Officer and spokesperson of the CBI, replacing Abhishek Dayal who has been transferred to the Publications Division.
DG (M and C) in the Information and Broadcasting Ministry, Wakankar has served in Rashtrapati Bhavan, Defence Ministry, and headed the Mumbai region in various capacities during his career.
He had earlier served in the Prime Minister's Office, Home Ministry, as AIR correspondent in Colombo before being deputed to the CBI. The interim CBI Director Nageshwar Rao has also ordered the transfer of about four officials at the Joint Director level.
Joint Director Lucknow G K Goswami has been given charge of Anti Corruption-I, while Joint Director Banking Securities and Frauds cell (BSF and C) Sharad Agarwal has been sent to Lucknow. Agarwal will continue to monitor SIT (Manipur fake encounter cases), they said.
Joint Director of Chennai, Praveen Sinha has been brought to Delhi with the additional charge of the Border Security Force and C unit, they said.
Joint Director Mumbai Amrit Mohan Prasad has been given additional charge of Joint Director Chennai, they said.