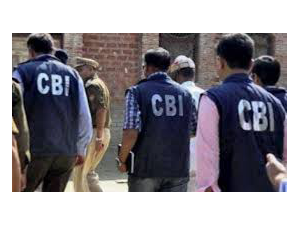 New Delhi (14.01.2021): As part of its ongoing investigation into the West Bengal coal scam that has been resulting in industrial-scale pilferage of coal from the mines of public sector Eastern Coalfields Ltd (ECL), the CBI on 13/10/2021 raided 10 locations in Asansol, Raniganj, Jamuria, and seven other places.

It is alleged that, although ECL or the central government hasn't leased any mine to private parties in Bengal's coal belt, illegal mining is promoted by cohorts of the state authorities, and the revenue generated is shared among power brokers.
A week ago, the CBI reportedly summoned several state police officials including IPS officers in the ongoing investigation. They were asked to appear before the agency in Kolkata. Whether the summon was ignored or the issue was taken to court by the officials concerned is not known as yet.
Along with the coal scam, the CBI is also investigating the role of central and state officials in the large scale illegal sale of cattle from the state to Bangladesh traders.
In political circles, it is openly stated that these two businesses - coal and cattle smuggling - constitute the bedrock of TMC's finances.