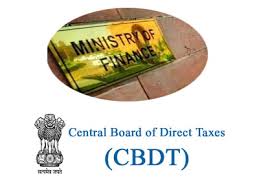 New Delhi (01.05.2022): Following the superannuation of JB Mohapatra (IRS IT:1985) the New Delhi dispensation on May 01 made Mrs Sangeeta Singh (IRS IT:1986) as interim Chairman of the Central Board of Direct Taxes (CBDT) for a period of three months or till the appointment of a regular Chairman.

if some well-placed sources are to be believed the NaMo administration may regularise her to the top post after a while.
It may be underlined that Indianmandarins had underlined the possibilities of the development in its report dated 14.04.2022.
ALSO READ
Chairman, CBDT: Appointment of Mohapatra's successor becomes tricky (14.04.2022)