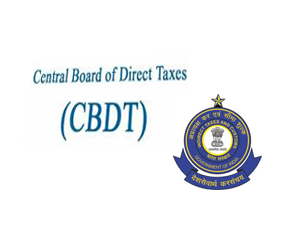 New Delhi (08.08.2022): Three IRS (IT) officers, on promotion, in the rank of Principal Chief Commissioner Income Tax (PCCIT)/ Principal DG of IT, were posted as Principal Director General Income Tax (PDGIT) and PCCIT whereas a PCCIT rank officer was posted (laterally) as PCCIT (Exemption). Accordingly;

Krinwant Sahay was posted as Principal Director General of Income Tax (L & R), New Delhi vice Ms Renu Jauhri; Ravichandran Ramasamy was a posted as PCCIT, Tamil Nadu & Puducherry, Chennai; and Chaitali Panmei was posted as PCCIT, Karnataka & Goa (Bengaluru).

Further, Ms Renu Jauhri (PDGIT, L&R, New Delhi) was posted to the coveted post of PCCIT (Exemption); a post which is considered the second most important and powerful post after Member (Investigation) under the Central Board of Direct Taxes (CBDT).