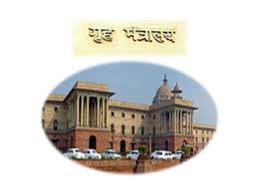 New Delhi (08.08.2022): Though the Centre is facing a shortage of All India Services (AIS) officers still only three Indian Police Service (IPS) officers have offered themselves to be available for Central deputation.
These officers are in the rank of Superintendent of Police but there is no offer from senior officers in the ranks of Director General of Police, Additional Director General of Police, Inspector General, and Deputy Inspector General expressing their willingness to be posted with the Union government while October 2018 vacancy list of the Ministry shows that as many as 14 IPS officers were willing to come on Central deputation.
As per the Ministry data on July 18, there are 263 vacancies for IPS officers in 17 Central organizations such as the Central Bureau of Investigation, Central Armed Police Forces and the Intelligence Bureau. Most of these vacancies are in the rank of DIGs (94) and SPs (137).
In February, the Home Ministry amended the IPS tenure policy doing away with the mandatory requirement of empanelment of IPS officers at the DIG level.