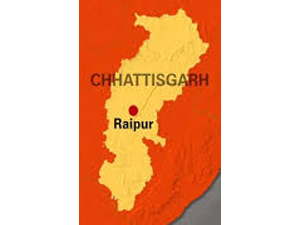 Raipur (10.10.2023): The BJP has fielded two former IAS officers as candidates for the forthcoming Chhattisgarh Assembly elections. OP Chaudhary will be contesting from Raigarh while Neelkanth Tekam from Keshkal.

OP Chaudhary, who joined the BJP in 2018, became an IAS officer when he was 22. Neelkanth Tekam who has been fielded from Chhattisgarh's Keshkal became an IAS officer in 2008. He was posted as a Collector in Kondagaon for over two years. He joined the BJP this year after resigning from service.
Out of 64 names announced so far, there are three Members of Parliament (MPs), and a total of 10 women candidates. The three MPs who have been given tickets are: Renuka Singh from Bharatpur-Sonhat, Gomati Sai from Pathalgaon, and state president Arun Sao from Lormi. Former Chhattisgarh Chief Minister Raman Singh is fielded from his traditional seat of Rajnangaon.