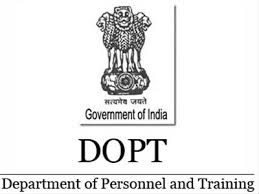 New Delhi (21.01.2022): Notifications issued by the Department of Personnel & Training (DoPT) on Friday are as follows:-

Jose Mohan (IPS:2002:RJ) was appointed as Inspector General in Central Industrial Security Force (CISF) for a period of 05 years.
PESB selected Vasudev Ranganath Puranik for the post of Director (Corporate Planning & Personnel), Mazagon Dock Shipbuilders Limited (MDSL). Presently, Puranik is working as Executive Director, MDSL.