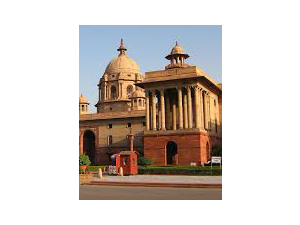 New Delhi (19.01.2022): As Indianmandarins had reported first on 09.11.2021 (CLICK TO READ) Railway Board Member (Traction & Rolling Stock) Rahul Jain, who held the GoI secretary-rank post, finally applied for VRS. He was on November 09, 2021, was asked by the superior authorities to proceed on leave till retirement five months away.

No one knew then whether there was a continual build-up to this development or it just escalated to a flashpoint overnight or in a few days. But the move was considered rare for sending Jain on a leave till retirement. Then it was assumed that Jain's unceremonious send-off was tantamount to suspension without the application of the word suspension.
Finally, on January 19, 2022, Jain put in his paper requesting the Government of India for Voluntary Retirement from Service w.e.f. 15 March 2022; six weeks ahead of retirement.
ALSO READ:
A Union Secretary-rank officer sent on extraordinary leave (09.11.2021)