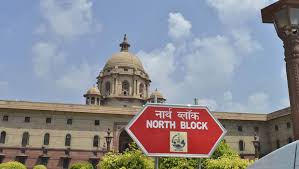 New Delhi (21.06.2021): Indianmandarins has reliably learned that Govt bungalows allotted to some former bureaucrats are being renewed further. The continued occupation of Govt bungalows by former Union Health Secretary Mrs. Preety Sudan (Retd IAS:1983:AP) and former DOPT secretary Dr. C Chandramouli (IAS:1985::TN) after their retirement has made officials wonder whether the duo is headed for some post-retirement bonanza. Both the former bureaucrats are presently contributing to some committees constituted by the Govt of India.
It is pointed out that most of the civil servants can't afford to pay the market rents of their secretary-level bungalows that are always levied if officials don't vacate them six months after their retirement.
In case the Govt exempts some retired officials from the payment of market rents, it is surmised that the officials concerned are on the Waiting List for post-retirement assignments.