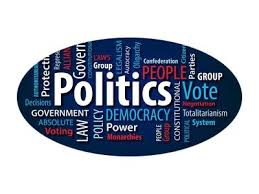 Video footage showing the former top poll official meeting two senior BJP leaders at a hotel in Hyderabad around 10 days ago has racked up political controversy in the state. The video clip went viral on social and electronic media on June 23.

It shows former Union minister and present BJP MP YS Chowdary entering into a room on the eighth floor of the hotel, followed by former BJP minister in Andhra cabinet Kamineni Srinivas and Ramesh Kumar one after the other within a gap of two hours.
The ruling YSR Congress Party, led by YS Jagan Mohan Reddy, was quick in alleging that the meeting exposed the political and caste connections of Ramesh Kumar. YSRCP parliamentary party leader V Vijaya Sai Reddy tweeted without naming anybody, saying: "Details of the fourth person who spoke through Facetime? Details soon."
YSRCP demanded that the government order a detailed inquiry into secret meeting held by Ramesh Kumar with YS Chowdary and Kamineni Srinivas. Rambabu said it reeks of a conspiracy against the Jagan government.
While Ramesh Kumar did not respond to the calls and messages, Chowdary said there was nothing secret about the meeting. He said Kamineni Srinivas and Ramesh Kumar had met him at different hours in the hotel room, from which he had been carrying out official and business activities since the outbreak of the Covid-19 pandemic.
The Jagan government had removed Ramesh Kumar from the post of SEC on April 10 by promulgating an ordinance to amend AP Panchayat Raj Act, after the latter postponed the local body elections stating Covid-19 as the reason.