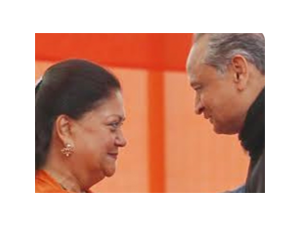 New Delhi (19.11.2022): Despite the Congress facing problems at the level of government and organization in Rajasthan, the BJP is not any better in the state. Somehow Ashok Gehlot has been able to keep a grip all over the state.
Former chief minister Vasundhara Raje remained confined to her own space and no one has emerged as her replacement all this while.

Apparently, there is TINA (There is no alternative) factor for the BJP which ultimately bank on her to sail through in the 2023 Assembly elections.