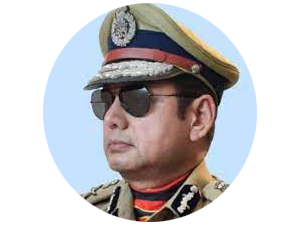 New Delhi (17.08.2021): Dr N C Asthana (Ret IPS:1986:KL), who is very fond of devoting his time to the analysis of security matters, has tweeted that he predicted way back in 2016 a Taliban victory in Afghanistan.

The tweet reads: "I had categorically predicted a Taliban victory in 2016 itself in my book 'ISIS and Taliban: The Inside Story'--a whole Chapter 11 devoted to that!
Whether it is good or bad for the world, is a different thing. My military assessment has proved right. Can pat my own back tonight!"
Not content with patting his back, he had a go at the country's defense writers. "Taliban victory has exposed how farcical and ignorant the Indian strategic establishment is. Only gas! They had never been able to foresee it coming. As the Cong once thought that they would be in power forever, these guys thought that the US umbrella would be there forever".
Readers may recall that Asthana had retired as Kerala DGP.