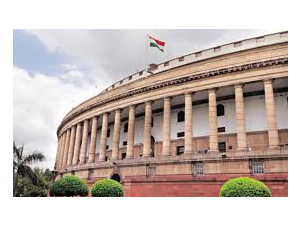 New Delhi (01.09.2023): As many people that many views are the most apt words ever since this news broke that the Centre is convening a special session of Parliament from September 18 to 22. Speculation bore some credibility after a committee was constituted under former President Ram Nath Kovind for studying legal provisions for One Nation, One Election in the country. Is the government planning to advance dates of Lok Sabha election for around January, 2024, if not what for the Special Session?

Everyone has his/her own opinion on this but what exactly it is convened for, no one knows for sure. But this is also sure that the government is up to something and convening a special session is not meaningless. There are two ways to assess the development: One what the government did recently and what is in the list of government agenda that it wishes to fulfil for its election plans. Starting with the wish list of the government which has the primary agenda of winning the 2024 Lok Sabha elections and every other decision will be taken to accomplish this task. However, conducting early elections deemed to be conceding defeat and NDA's past experience too is not very encouraging.
But the One Nation, One Election is the most important issue that could be taken up in the Special session which may win the election to NDA in 2024 by not allowing I.N.D.I.A to emerge such an alliance that can challenge NDA. There is a lot to be discussed and formulated for I.N.D.I.A before it finds fit to challenge NDA. Meanwhile, initial uneasiness appears to be visible in the NDA after 28 political parties shared the same space to take on the ruling alliance. They are building up bit by bit, how the political analysts look at it. They have come up with a common logo and are likely to announce Convenor and many other things soon.
The Congress claims that questions of Rahul Gandhi are fretting and fuming the BJP so much so that Rs 200 reduction in LPG cylinder price is claimed to be done due to pressure built by I.N.D.I.A. Now Rahul Gandhi is demanding JPC on reports of Organised Crime and Corruption Reporting Project (OCCRP) investigations revealing fresh charges against Adani Group and Congress linking everything of Adani with Modi including the recent foreign deal during PM's visit to Greece. This is how I.N.D.I.A. is playing its cards.
Now, what the NDA or the BJP may have in store? The NDA is expanding its tribe with compatible partners who might not have Lok Sabha seats but definite voters who can be guided to vote for whichever alliance its leader chooses to join. Prime Minister speaking against appeasement and talking about Pasmanda Muslims in juxtaposition is a move by PM to win over Muslim votes without losing Hindutva voters. Women Reservation Bill, Population Control Bill, taking back 123 Waqf property that Congress handed over to it after Lok Sabha elections were announced, Government's silence on Places of Worship Act 1991 is considered to be its acceptance that it should go, similar is the case with Minority Commission Act 1992 in which government is non-committal in the SC and Waqf Act of 1995 is also being dealt similarly.
Uniform Civil Code was expected in the Monsoon session but it is deferred, the Population Control Bill is part of the BJP's agenda. Defence Minister Rajnath Singh on many public programmes talked about taking PoK back. These are the issues that the BJP is pushing everywhere with the help of its workers and RSS. This is at the level of idea but what has it implemented too has definite meanings.
Now what the government has done so far. In an unprecedented manner, the NaMo 0.2 administration on August 3, 2023 extended the tenure of Union Cabinet Secretary Rajiv Gauba (IAS: 1982: JH) for one more year. This was the third extension in a row. The fourth extension to Union Home Secretary Ajay Kumar Bhalla (IAS: 1984: AM) brought one more year to him as Union HS. Over one-and-half dozen secretary level IAS officers were reshuffled yesterday and appointment of Jaya Verma Sinha (IRTS: 1988) as Chairman and Chief Executive Officer Railway Board also have some indications. There are many more to list here. Apparently, the government seems to be finding it going gets tough so many hits and misses and every permutation and combination is attempted. But can this be ruled out that the government is trying to surpass its previous number, you never know!
(Vinod Kumar Shukla)