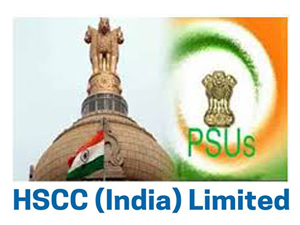 New Delhi (23.10.2021): The public-sector headhunter's (PESB) selection of a Managing Director of Hospital Services Consultancy Corporation (India) Limited (HSCC), a subsidiary of NBCC India Limited, may be watched with great interest by one and all. The selection interview, expected to take place on October 25, will screen over a dozen short-listed candidates in about 180 minutes earmarked for the purpose.

Taking into account the transition time of 2-3 minutes between two successive interviews, over 30-40 minutes may be spent on procedural activities, leaving about 2.30 hrs for interaction with the candidates.
Reportedly, the interview will begin at 2 pm and conclude by 5 pm.
It is said that the curiosity about the selection interview has heightened because of the short time of about 10-15 minutes scheduled for interviewing each of the shortlisted candidates versus 35-40 minutes given by the UPSC for conducting such interviews.
Officials expected to be called for interview are Yogesh Sharma (Senior ED, NBCC India Limited); Manas Kaviraj (ED, NBCC); Mahesh Chand Bansal (ED, NBCC); K P Mahadevswamy (ED, NBCC); Pawan Kumar (ED, NBCC); Reshma Dudani (ED, NBCC); Sanjay Singal (Senior ED, WAPCOS); Sanjay Goel (Group GM, Engineering Projects India Limited); Pradip Kumar Srivastava (Chief Engineer, BSNL; Rajasekar T (Director HLL Life Care); Vijay Garg (ED Railways) and Rakesh Kumar Gupta (Chief Engineer, Railways).
It may be underlined that the post of HSCC (India) MD has been vacant since August this year. Presently, Suresh Chandra Garg is holding the charge of MD.
The selected candidate will replace Gyanesh Pandey who completed his term on his retirement in July this year.
Set up in 1983 with an authorized capital of Rs 20 million, HSCC is one of the few organizations in South East Asia, which offers a comprehensive portfolio of professional consultancy services in healthcare and other social sectors in India and abroad.
In February this year, the company bagged projects worth 1,800 Crs in Rajasthan for Phase-1 up-gradation of district hospitals into medical colleges.
(By Rakesh Ranjan)