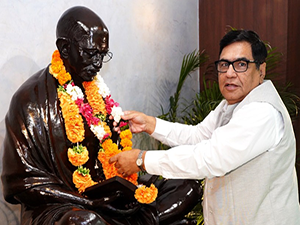 New Delhi (17.08.2022): Reckoning the gigantic impact of Climate Change and the need for building capacities towards its mitigation, Standing Conference of Public Enterprises (SCOPE) & GIZ, Germany, a German public-benefit federal enterprise, organized a series of workshops across the nation for developing climate-resilient pathways and green skills as per international standards.
Acquainting upon various facets of Climate change mitigation imminent for a sustainable future, these workshops held in New Delhi, Bhubaneshwar, Bengaluru, and Mumbai brought together participants from PSEs in every nook and corner of the country to gain insight on topics such as Climate Policy, Climate leadership; Carbon Pricing; Carbon Markets; Climate finance, amongst other issues. These workshops were built upon SCOPE- GIZ's comprehensive report on 'Low Carbon and Climate-Resilient Pathways for Indian PSEs.'
SCOPE, an apex body of Indian PSEs, in the recent past has undertaken a series of studies, and research work on various subjects including Climate change, women empowerment, leadership, and digital transformation among others.