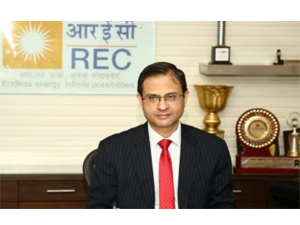 New Delhi (09.07.2021): REC has raised USD 400 million 5.5-year Reg S only bond issued off its Global Medium-Term Programme of USD 7 billion. Proceeds of the bond will be used to finance power projects in accordance with the rules and regulations.

This is REC Limited's ninth venture into the international bond market.
The 5.5-year benchmark has a semi-annual coupon of 2.75% per annum and a maturity date of 13 January 2027.
The transaction saw an oversubscription of approximately 3 times with active participation from quality accounts.
Over 70 investors participated in the transaction, with Asian investors taking up 70% and European investors 30% of the deal. Over 58% of the deal was taken up by Fund Managers, Asset Managers, and Insurance Companies.
Barclays, HSBC, MUFG, Standard Chartered Bank are the joint book-runners for the issue.
Commenting on the successful transaction, Sanjay Malhotra, CMD, REC Limited, said, "We are very delighted on another successful launch and completion of this transaction which establishes REC Limited's status as one of the most sophisticated and frequent issuers in the international capital markets. Even amidst the pandemic, we continue to see a strong following from the investor community for our bonds that resulted in the successful pricing of the deal."