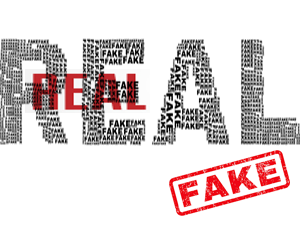 New Delhi (17.01.2021): Responding to a PIL petition against a stalled housing project in Noida, the Supreme Court recently underlined that it couldn't preside over the resolution of stalled real estate projects on the lines of ongoing cases involving Amrapali, Jaypee, and Unitech projects.

A bench of Justices D Y Chandrachud, Indira Banerjee, and Sanjiv Khanna averred that real estate litigants can explore various remedies enforceable under the Consumer Protection Act, 1986, Real Estate (Regulation and Development) Act, 2016, and Insolvency and Bankruptcy Code 2016.
Therefore, it's worthwhile to analyze the grievance redressal mechanism of these platforms.
Consumers Courts:

Consumer forums – District Consumer Disputes Redressal Forums, State Consumer Disputes Redressal Commissions and National Consumer Disputes Redressal Commission (NCDRC) – address and decide on the complaints of real estate buyers under the Consumer Protection Act (CPA), 1986 that insulates consumers against unfair trade practice or deficiency with respect to goods or services.
Significantly, consumer forums have the power to execute their own orders, leaving real estate developers with little option to escape the performance of their statutory obligations. The implementation of a consumer court's order is comparatively an expeditious affair in comparison to those passed by various quasi-judicial authorities. But, on the flip side, consumer forums are riddled with the gargantuan problem of pending cases and adjudication of a dispute by them takes an average of 5 to 6 years. Then, if the defaulting builder chooses to prolong the trauma of buyers, he can file an appeal against the verdict of NCDRC in the top court. In any case, a protracted court battle too often leaves the consumers mentally and financially drained in the process.
Real Estate (Regulation and Development) Act (RERA):
Real Estate (Regulation and Development) Act, 2016 (RERA) was enacted to usher in transparency and fair practices in the real estate sector. No doubt, filing a complaint with a RERA authority is quite simple and easy as individual buyers can approach RERA without even engaging any lawyer. Also, RERA redresses grievances at a fast pace and generally takes a few months to one year in disposing of a case.
But the homebuyer's ordeal begins when it comes to the implementation of a RERA order that turns out to be a herculean task. Ultimately, most buyers keep on waiting for the grant of actual relief, whether in the form of delivery of the flat or refund of their lifetime savings. Despite the fact that delivery of a project under RERA has a certain timeline and in the case of default, a recovery certificate (RC) is issued by RERA stipulating the recoverable amount as arrears of land revenue, developers, by and large, tend to sit over the decrees of possession or refund with impunity or drag buyers to high courts and Supreme Court.
National Company Law Tribunal (NCLT):
Real estate buyers can file a case of insolvency against a developer by approaching the National Company Law Tribunal (NCLT) under the Insolvency and Bankruptcy Code, 2016 (IBC) when they find that the developer's financial position is fragile and he will not be able to complete the project and return their money invested along with interest. Significantly, allottees of a real estate project have been brought within the ambit of financial creditors.
Once NCLT admits the insolvency application, it initiates the corporate insolvency resolution process (CIRP) to resolve issues related to defaults. But this complex and excruciatingly lengthy route that involves the process to liquidate the assets of a developer leaves the project hanging in the balance and often results in neither revival of sick projects nor refund to allottees.
Further, the NCLT option has been rendered beyond the reach of most buyers by way of a recent amendment in IBC that requires not less than 100 or ten percent of the total number of allottees of the same real estate project to file an application for initiation of insolvency against a developer.
So, these are the harsh and undeniable realities of various legal remedies available to a real estate consumer in India. Until the inherent lacunae and inadequacies in the enforcement of these options are amply redressed and removed, defaults, delays, and dodgy deals will continue to hit and derail the real estate sector growth in the country.
(By Vishal Duggal)