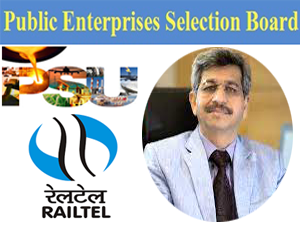 New Delhi (05.07.2022): The public sector head-hunter (PESB) on Tuesday selected and recommended Sanjai Kumar for the post of Chairman & Managing Director (CMD) of RailTel Corporation of India Ltd (RCIL); a post that is vacant since May this year and Mrs Aruna Singh (IRSSE:1985) is officiating as CMD.

Sanjai Kumar has been working in RailTel since May 2018 as Director, Network Planning & Marketing.
Subject to requisite clearances and ACC approval he will be RCIL CMD and may have a tenure upto February 2028.