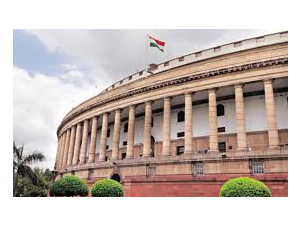 New Delhi (06.12.2021): Protesting against the suspension from the Rajya Sabha for the entire ongoing winter session of Parliament, Shiv Sena MP in the Rajya Sabha Priyanka Chaturvedi on December 5, 2021 stepped down as anchor of a Sansad TV show called Meri Kahani.

This is to recall that she along with 11 other Opposition MPs were suspended from the Rajya Sabha for the winter session. The former Congress leader and now Shiv Sena MP expressed her anguish about their 'arbitrary' suspension. She wrote to Vice President M Venkaiya Naidu that she was unwilling to continue taking space on Sansad TV when her "primary oath to the Constitution is being denied".
She stepped down from the show as an anchor which is a talk show where women parliamentarians showcase their journey as politicians. Some other opposition MPs like Shashi Tharoor are also part of such programmes.