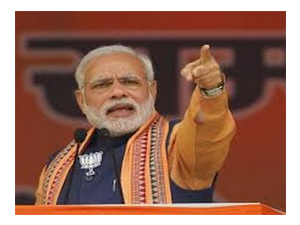 Prime Minister Narendra Modi, who was keeping away from Ram Janmabhoomi issue after taking over as the PM due to the matter being in the Supreme Court, is likely to be part of Bhumi Poojan ceremony in Ayodhya virtually. UP CM Yogi Adityanath will be present in Ayodhya in person to perform necessary rituals. It is likely to happen in the first week of July.
Last week senior VHP leader and the person involved with Ram Janmabhoomi movement Champat Rai met with the PM requesting him to join the Bhumi Poojan, the PM apparently accepted the proposal but due to distancing norms in place, he is likely to perform it from Delhi itself. Centuries-old dispute over Ram Temple was settled by the SC ruling the disputed site in favour of Ram Lalla (child deity) Virajman.
The committee responsible for the construction of Ram Temple wants Bhumi Poojan do be done before July 15 as after that days are not good to start any auspicious work as per Hindu belief. Leveling of the ground and other activities are going on in full swing in Ayodhya with the CM giving full assistance to the construction work.
The PM might not be present in Ayodhya but he will mentally and virtually be present during the entire Bhumi Poojan ceremony and he will address people on the occasion as well.