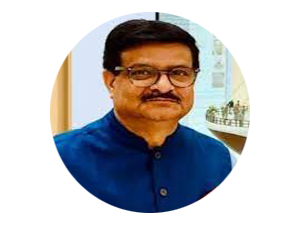 New Delhi (31.07.2022): Satyendra Prakash (IIS:1988) replaces Jaydeep Bhatnagar (IIS: 1986) as Principal Director General (PDG) Press Information Bureau (PIB).
Currently, Prakash has been working as Principal DG of the Bureau of Outreach Communication (BOC); the Centre's nodal agency for communications and advertising. He also held the additional charge of Press Registrar, Registrar of Newspapers for India (RNI), New Delhi. Prakash will remain PDG, PIB till his retirement in February 2023 or beyond.
Earlier, Rajesh Malhotra's (IIS: 1988) name also did rounds for PDG and PIB but finally Centre announced Satyendra Prakash as Jaydeep Bhatnagar's successor.
Further, Anupma Bhatnagar is likely to replace Satyendra Prakash as PDG, Bureau of Outreach Communication (BOC).