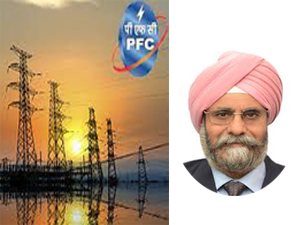 New Delhi (16.07.2021): Union Minister of Power, New and Renewable Energy R.K. Singh on Friday released a report on the "Ranking & Ninth Integrated Ratings for State-owned Power Distribution Utilities". The occasion was the 36th Foundation Day of PFC and the function was attended by Minister of State for Power Krishan Pal, Power Secretary Alok Kumar, PFC CMD RS Dhillon, and a number of officials from the Ministry of Power, PFC, and REC.

The report was prepared by ICRA Analytics Limited (IAL) & CARE Advisory Research & Training Limited (CART), the consulting arms of ICRA ratings and CARE respectively.
The rating report covered 41 state power utilities for FY20.
The Minister hoped that the state utilities would take the report seriously and mount efforts to improve their functioning.
The Integrated Rating exercise has been carried out on annual basis since 2012 as per the methodology approved by the Ministry of Power (MoP). The MoP has mandated Power Finance Corporation (PFC) to coordinate with the utilities, rating agencies & MoP during the rating exercise.
The event was virtually joined by Secretaries of State Governments and CMDs of various State Distribution Utilities.