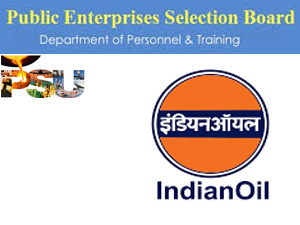 New Delhi (03.08.2021): The Public-sector head-hunter (PESB), on Tuesday, selected Satish Kumar Vaduguri for the post of Director (Marketing) in Indian Oil Corporation Ltd (IOCL); a post which currently lying vacant. Presently, he is working as Executive Director in IOCL.
Altogether nine candidates appeared before the selection board for the interview held at PESB today.
Subject to requisite clearances and ACC approval Vaduguri will replace Gurmeet Singh as the new Director for marketing in IOCL.
ALSO READ:
Appointment of Director (Marketing) IOCL cleared (20.07.2018)