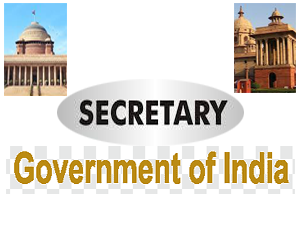 New Delhi (03.08.2022): Nine Secretary posts are lying vacant at the Centre and three more vacancies are awaited by this month's end. This comes as a piece of good news to the eagerly awaiting 1990 and 1991 batch of IAS officers, empanelled for holding Secretary and Secretary equivalent posts, in the Government of India.

With over twelve Secretary posts on offer, only seven or eight IAS officers may stay hopeful for their prospects. In addition, as the Narendra Modi administration has it, a few more serving Union secretaries may see changes based on a lateral shift.
The post of Secretary Defence Production is lying vacant in perpetuity whereas Secretary Military Affairs, Secretary Health Research & ICMR and Secretary Department of Science & Industrial Research (DG CSIR) are encadred Army officers and scientists respectively.
In addition to a post in Defence Production, senior IAS officers may hope to get Secretary-berth in Fertilizers, Parliamentary Affairs, Minority Affairs, Central Information Commission, and Animal Husbandry & Dairying.
Further, the secretary post in the Department of Social Justice is set to fall vacant as R Subrahmanyam (lAS:1985:AP) is superannuating by this month-end.
These posts may and may not enthuse the takers but the coming months of September and October would be opening the floodgates of opportunity for the officers aspiring for secretary berths in key ministries and departments.
What exactly, has been making the buzz for months across power corridors is two coveted positions of Union Cabinet Secretary and Union Home Secretary.
The incumbent Union Cabinet Secretary Rajiv Gauba (IAS:1982:JH) will be completing his extended term this month-end. His two-year fixed-term was supposed to end on 30.08.2021 but he got an extension on 07.08.2021 for another year.
Further, the incumbent Union Home Secretary Ajay Kumar Bhalla (IAS:1984:AM) is also set to complete his extended one-year term on 22.08.2022. It is worth mentioning here that his term was extended on 12.08.2021 i.e. ten days ahead of the completion of his term.
So let's wait and watch as unpredictability and the element of surprise are the hallmarks of the New Delhi establishment.