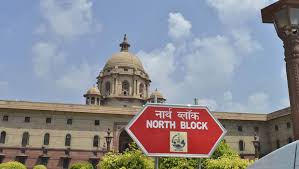 New Delhi (14.10.2021): Notifications issued by the Department of Personnel & Training (DoPT) on Thursday are as follows:-
Ms Rohini R Bhajibhakare (IAS:2008:TN) was appointed as Private Secretary to Mrs. Annapurna Devi, Union Minister of State (MoS) for Education for a period ending 27.11.2023. Presently, she is working as Deputy Secretary in the Department of Higher Education.
The additional charge of the post of Secretary, Department of School Education & Literacy to K Sanjay Murthy (lAS:1989:HP) during the period of absence on leave of Ms. Anita Karwal (lAS:1988:GJ) from 15.10.2021 to 24.10.2021. Presently, Murthy is Secretary, Department of Higher Education.