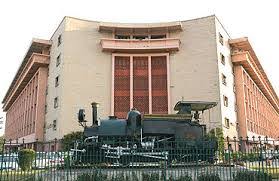 New Delhi (21.10.2021): After the closure of the Indian Railway Organization for Alternative Fuel (IROAF) on September 7, 2021, now Rail Station Development Corporation (IRSDC) is being closed. IRSDC was set up to redevelop stations across the country. IRSDC is a joint venture of Rail Land Development Authority (RLDA), Rail India Technical and Economic Service (RITES), and Indian Railway Construction Limited (IRCON). RLDA holds 50 percent, IRCON 26 percent, and RITES 24 percent stakes in IRSDC.
A letter issued to all Railways GMs underlines that all necessary formalities should be completed for the closure of IRSDC. Stations managed by IRSDC along with the documents pertaining to all such projects will be handed over to the concerned Zonal Railways. The Zonal Railway will further develop the projects of the stations.
The Union Government has recommended integrating and introducing structural reforms in various bodies under the Ministry of Railways. The merger of various railway institutions is also part of the recommendation.