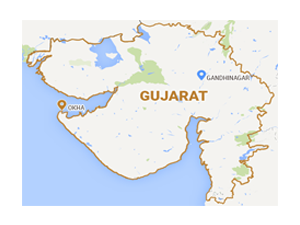 New Delhi (13.09.2022): Senior IPS officer Satish Chandra Verma (IPS: 1986: GJ), who assisted the CBI in probing the Ishrat Jahan encounter case, was dismissed from service for giving an interview to a TV channel in 2016. He was scheduled to superannuate on September 30.

Verma has filed two special leave petitions (SLPs) in the Supreme Court against the order which states that in 2016 a concerted media campaign started to discredit the evidence in the Ishrat Jahan encounter case with "senior members of the ruling party" and retired officers joining the campaign. It adds that false accusations of torture were made against him by RVS Mani, a former Under Secretary in the Ministry of Home Affairs (MHA), and he denied the accusations as media surrounded him at the official guesthouse in Guwahati in 2016.
Verma challenged the disciplinary proceedings initiated against him by the Ministry of Home Affairs (MHA) in the Delhi High Court and it was during the hearing of the case on August 30 that the Ministry informed the court that Verma has been dismissed from service on August 30.