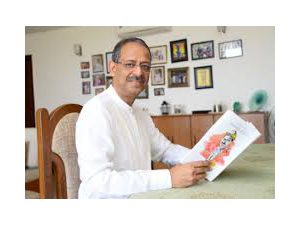 New Delhi (09.10.2021): Former Coal Secretary Anil Swarup has wondered why there has been a severe erosion in the value of Coal India (CIL) Stocks. According to him, when the Sensex was below 30,000 in August 2015, CIL shares traded at ₹400. Today, when the Sensex is hovering around 60,000, CIL shares are trading below ₹200.
The former secretary should know better about those kleptocratic elites including those from trade unions who have been milking the public sector dry.
As far as CIL is concerned, the world since 2015 has been moving towards green energy. More than that, it's the CIL's performance, guided by the Coal Ministry in overt and covert ways besides the Covid pandemic, that has impacted its market value. If the CIL goes on reporting flat performance quarter after quarter, no one should expect a miracle in its trade value despite the company giving an RoE of 45.13%, low Debt to Equity ratio (avg) at -1.02 times, high institutional holdings of 28.83%, its valuation looking extremely attractive at 3.2 price to book value, and a high dividend yield of 8.5.
Swarup should know that the stock market has the uncanny ability to reward the performers and punish the laggards. So, if the CIL trade value is not finding its fair level of about ₹300 on its current earnings, it's something for his successors in the coal ministry and for NDA leaders to initiate measures to boost investors' confidence in CIL shares.
Life offers a simple lesson: Instead of crying over split milk, it's better to make cheese out of it and enhance the value of the split milk. Is the coal ministry capable of doing it? If yes, then show it, and get your money on CIL.
(By Rakesh Ranjan)