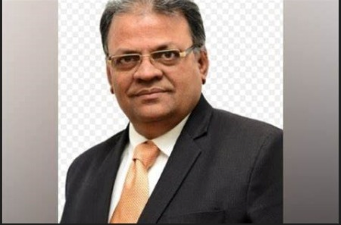 New Delhi (07.12.2022): Ending a very long-stretched ad-hocism, the Government has finally appointed Arun Kumar Singh, former CMD of BPCL as full-time Chairman of Oil and Natural Gas Corporation (ONGC) for a tenure of three years. Interestingly, the age relaxation decision has proved to be a blessing in disguise for Singh.
India's largest crude oil and gas company (ONGC) accounts for 71% of domestic oil production.

Three interim chairmen were appointed before the Name of Arun Kumar Singh was finalized for the top job in the top Oil PSU. ONGC Board member Rajesh Kumar Srivastava, Director (Exploration), was entrusted with an additional charge of CMD "for a period of four months. Srivastava will be retiring on December 31, 2022.

Ironically, ONGC, one of the biggest oil and gas producers in the world, has been waiting for a full-time Chairman since April 01, 2021 after Shashi Shanker superannuated on March 31, 2021. At that time additional charge of CMD was given to ONGC Director (Finance) Subhash Kumar. The second interim CMD Alka Mittal superannuated on August 31, 2022.
The search-cum-selection committee headed by PESB Chairperson Mallika Srinivasan comprising Oil Secretary and Ex-IOCL chairman B Ashok (outside expert), interacted with six candidates on August 27 including BPCL Chairman Arun Kumar Singh, EIL CMD Vartika Shukla. But no name could be finalized.
The government's decision of relaxing the age for candidature has brought the desired result as the government seems to have found a suitable candidate. It may be underlined that prior to this the minimum age prescribed for eligibility was 45 years. Besides, internal candidates needed to have 2 yrs of residual service as on the date of vacancy and 3 yrs for external candidates.
The ministry changed the rules that any candidate to be eligible should not be more than 60 years. ONGC has reported a 30 percent year-on-year (YoY) fall in its September quarter net profit to Rs 12,825.99 crore, primarily because of the levy of windfall tax by the government to take away gains arising from the spurt in international oil and gas prices.