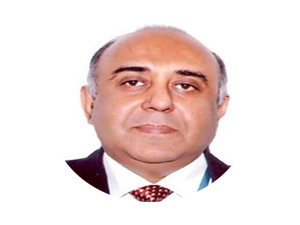 Former Chief Secretary of Himachal Pradesh and former Joint Secretary, Union Health Ministry, Vineet Chaudhary (Retd IAS:2002:HP) has shared his insight about COVID-19 pandemic that delves into the post-COVID-19 scenario:-

The more I read about this lockdown, the more it reminds me of the labyrinth (Chakravyuh) of Mahabharat. Like Abhimanyu, we can walk into it but don't know how to get out of it.
I was flipping through my notes of bird flu and swine flu days. Spread and mortality from swine flu in the country was similar if not higher. Yet in all review meetings at that time, health ministry among other things repeatedly stressed that economic disruption had to be minimised. There was community spread of swine flu and even now cases occur on a regular basis. We seem to have forgotten that it was also a pandemic and also the lessons learnt from the containment strategies deployed then.
One may well argue that since no cure is known for COVID 19, a lockdown was inevitable. Well in the case of a Novel Coronavirus, it is a fact that no known cure is available. So one has to always be on alert for such an outbreak anywhere in the globe and launch appropriate containment measures at an appropriate time before it becomes a crisis. I concede that it is difficult to maintain such a vigil in light of limited resources and competing demands from other killer diseases and infections. Unfortunately, there can be no short cuts to preparedness and pandemics will continue to revisit the world. Strengthening of the Integrated Disease Surveillance Programme has been a non-starter and so has been the epidemic intelligence training programme. Long term measures are the need of the hour to cope with pandemics and not knee jerk responses.