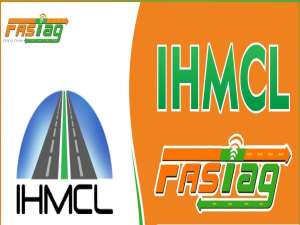 New Delhi (25.01.2023): Electronic Toll Collection (ETC) through FASTag has witnessed constant growth over last few years. Total toll collection via FASTag on fee plazas, including State Highway fee plazas during calendar year 2022 was Rs 50,855 crore, which is an increase of approximately 46 per cent as compared to Rs 34,778 crore in 2021.

With 6.4 crores FASTags issued as on date, the total number of FASTag enabled fee plazas also grew to 1,181 including 323 State highway fee plazas in 2022 from 922 in 2021. FASTag implementation has reduced the waiting time at NH Fee Plazas significantly.
"It's heartening to notice 46 per cent jump in toll reaching Rs 55, 000 crore. As I was associated with its implementation and stabilization so I feel very happy about it," said a former senior officer of IHMCL.