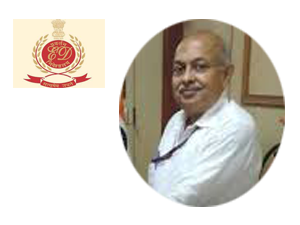 New Delhi (03.05.2021): Rumours are doing the rounds that Enforcement Directorate Chief Sanjay Kumar Mishra (IRS IT:1984) may be appointed as the next CVC as the incumbent, Sanjay Kothari (Retd IAS:1978:HY), will hit 65 years of age on June 23, 2021.
Mishra is scheduled to complete his three-year term as the ED chief in November 2021. A few ahead of the completion of his full term, he may be moved into the CVC office and his position in the ED may pass onto one of his batchmates.
Interestingly, Kothari, who was earlier Secretary to the President, was selected as the CVC on February 19, 2020, even though the post fell vacant on June 10, 2019 vice Vigilance Commissioner Sharad Kumar (Retd IPS:1979:HY) who held the additional charge of CVC.
But it was not till two months ago that Kothari was confirmed as the new Chief Vigilance Commissioner (CVC) by a majority decision. Nevertheless, he is yet to take the oath and formally join. This episode seems to have its own studied interpretations.