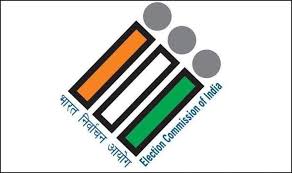 New Delhi (23.01.2023): The Election Commission of India (ECI) is hosting the second International Conference on the theme 'Use of Technology and Elections Integrity' at New Delhi from January 23 to January 24, 2023. ECI is leading the Cohort on Elections Integrity which was established as a follow up to the 'Summit for Democracy' held virtually in December, 2021. The first international conference of the Cohort was organized from October 31 to November 01 Nov, 2022 at New Delhi on the topic 'Role, Framework and Capacity of Election Management Bodies' where nearly 50 representatives from the Election Management Bodies (EMBs) of 11 countries participated.

The two-day international conference will be inaugurated by Chief Election Commissioner of India Rajiv Kumar. The concluding session will be chaired by Election Commissioner of India, Anup Chandra Pandey. Arun Goel, Election Commissioner of India will chair the first technical session. ECI, as the lead for the Cohort on 'Election Integrity', took a collaborative approach and invited Greece, Mauritius and IFES to be co-leads for the Cohort. ECI has invited the International Foundation for Electoral Systems and International IDEA, apart from EMBs and Government counterparts dealing with the conduct of elections worldwide.
Around 43 Participants from 17 Countries/EMBs including Angola, Argentina, Armenia, Australia, Chile, Croatia, Dominica, Fiji, Georgia, Indonesia, Kiribati, Mauritius, Nepal, Paraguay, Peru, Philippines and Suriname and 06 participants from international organisations namely, IFES, International IDEA are expected to join. The representatives from a number of foreign missions located at New Delhi are also expected to attend the conference.