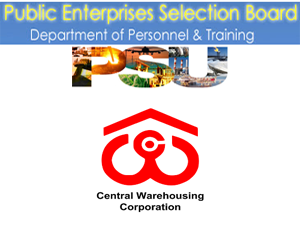 New Delhi (14.06.2021): The Public-sector head-hunter (PESB) on Monday selected Anuj Kumar for the post of Director (Finance) in Central Warehousing Corporation (CWC); a post presently lying vacant.

Presently, he is working as Group General Manager, Container Corporation of India Limited (CONCOR).
He was selected from among five candidates who appeared before the selection board (PESB) for the interview held at PESB today.
Subject to requisite clearances and ACC approval Anuj Kumar will be appointed as Director (Finance), CWC.