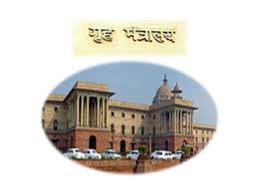 New Delhi (28.07.2021): If some well-placed sources are to be believed the Union Home Ministry has recommended names for ACC approval for Chandigarh Municipal Corporation Commissioner and Home Secretary, Chandigarh.
Reportedly, Nitin Kumar Yadav (IAS:2000:HY) and Anindita Mitra (IAS:2007:PB) may be drafted as Chandigarh Home Secretary and Municipal Corporation Commissioner, respectively.
Names have been sent to the Department of Personnel and Training (DOPT) to be placed before the Appointments Committee of the Cabinet (ACC) headed by the Prime Minister for the final approval.
For home secretary post, the Haryana government had sent a panel of three IAS officers — Yadav, Ravi Pankaj Agarwal (IAS:2000: HY) and Vinay Singh (IAS:2003:HY). On the other hand, the Punjab government had sent the names of three IAS officers in its panel for the post of MC commissioner — Ms Mitra, Kumar (IAS: 2008:PB) and Rajiv Prashar (IAS:2008:PB).