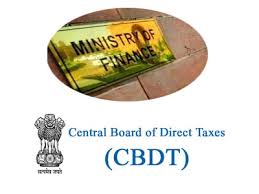 New Delhi (15.01.2021): Officials believe that while two IRS (IT) officers may be picked up as new members of CBDT (against vacancies vice Akhilesh Ranjan and PK Dash) from the January 11, 2021 list of interviewees, the selection of the number of candidates from the February 9 interviews may depend on whether the extended term of the current chairman is further extended or not.

In the case of the incumbent chairman PC Modi getting another extension, only one IRS officer may be selected from the February 9 interview; otherwise two.
Officials point out that over a half dozen senior IRS (IT) officers appeared before the selection committee for interviews on 9 February against the vacancies of Mrs. Seema Khorana Patra (IRS IT:1983) and Prabhash Shankar (IRS IT:1983) who retired in November 2020 and January 2021 respectively.
It is said that in addition to Ms. Anuja Sarangi (IRS IT:1985), several 1986 batch IRS (IT) officers could have good prospects. They are Satyakam Mishra (Principal CCIT, International Taxation, Delhi), Smita Jhingran (Principal DGIT, HRD); Nitin Gupta (DG NADT, Nagpur), Dinesh Chandra Patwari (PCCIT, Bangalore). A few other names are also doing the rounds as contenders for the coveted job. Among them figure the names of Ravindra Kumar (PCCIT, Cochin) and Chhavi Anupam (PCCIT, Pune).