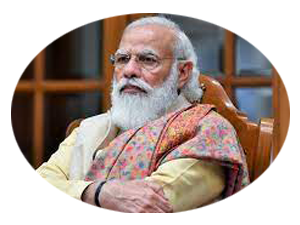 NEW DELHI (24.06.2021): Former Infosys CEO SD Shibu Lal will chair a three-member task force to implement the PM's concept of 'Karmyogi' in the bureaucracy and make it a true vehicle of public service, according to a decision announced by the government.

The other members on the task force are Govind Iyer, Consultant at global management consulting group Egon Zehnder, and Pankaj Bansal, Co-founder and Group CEO of HR tech company PeopleStrong. Adil Zainulbhai, chairman designate, Capacity Building Commission, Department of Personnel and Training (DoPT), will be a special invitee to the meetings of the task force.
Readers may recall that the Government had earlier approved the 'National Programme for Civil Services Capacity Building - Mission Karmayogi' for a transformational shift from rule-based training to role-based capacity building of all civil services so as to enhance citizen experience for Government services and improve the availability of the competent workforce.
A Special Purpose Vehicle (SPV), namely Karmayogi Bharat, would be set up as a not-for-profit company to effectively roll out this competency-driven mission. It will be set up under section 8 of the Companies Act, 2013 as a 100 percent government-owned entity.
The SPV will be tasked with designing, implementing, enhancement, and management of a digital platform and associated infrastructure. It will also manage and deliver competency assessment services, and organize the governance of telemetry data and ensure monitoring and evaluation.