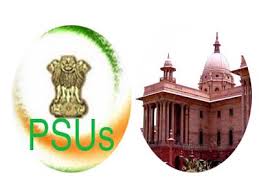 New Delhi (30.06.2022): The decision taken by the Cabinet Committee on Economic Affairs is expected to encourage upstream investments by expanding the market for domestic crude, lead to improved utilisation, boost realisation from each barrel and shore up government revenue ending the monopoly of state-run refiners over domestic crude producers.

Now domestic producers will be free to sell crude from their fields to government and private refineries from October 1, 2022. They at present can sell crude only to state-run refiners and the Centre allots the quantity for each refiner. The price is calculated according to a traditional formula with Brent as a marker, instead of the global practice of a 'five-cut' – or yield of five most-used refined products

ONGC may have to take a beating in some crude but overall realisation per barrel could rise by 3-4%. The realisation from Mumbai High crude, which is very good, could go up by 7-8%. Deregulation will also allow downstream investments made with particular crude sources in mind to meet their optimum objectives.