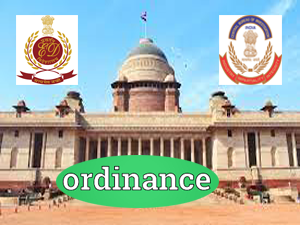 New Delhi (04.12.2021): Amidst uproar from opposition political parties, the Government on December 3, 2021 introduced two separate Bills in the lower house of Parliament to extend tenures of chiefs of the Enforcement Directorate (ED) and Central Bureau of Investigation (CBI). But the Opposition alleged that amendments were undemocratic and done with mala fide intentions.

Union Minister of State Jitendra Singh introduced the two Bills — Central Vigilance Commission (Amendment) Bill 2021 and The Delhi Special Police Establishment (Amendment) Bill 2021. Singh defended amendments by saying that the Government is just streamlining the process and fixing the term for five years, which was not specified in the earlier laws.
Congress MPs K Suresh, Adhir Ranjan Chowdhury, Shashi Tharoor and Gourav Gogoi, TMC's Saugata Roy and RSP's N K Premachandran put forward their observations in an attempt to block the government's move in the introductory stage. Suresh argued that the extension was taken into legislative consideration through an Ordinance route, without discussion and deliberation in Parliament.
Seeking to allay the apprehensions of the Opposition, Jitendra Singh said that earlier laws only fixed a minimum limit on the tenures of the CBI and ED directors which never put any limit on the tenures while the Government is now limiting it to five years. Ordinances were necessitated as Parliament remained disrupted.