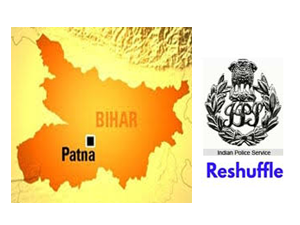 Patna (17.05.2022): The Bihar government has transferred three IPS officers with immediate effect. They are:

Sanjay Kumar Singh (IPS: 2012: BH) has been transferred to Bhojpur as Superintendent of Police with an additional charge of Commandant Special Armed Mounted Police, Ara.
Vinay Tiwari (IPS: 2016: BH) has been appointed as Superintendent of the Police crime investigation Department.
Dhurath Sayali Ssvlaram (IPS: 2010: BH) has been made commandant of Bihar Special Armed Police 5 Patna.