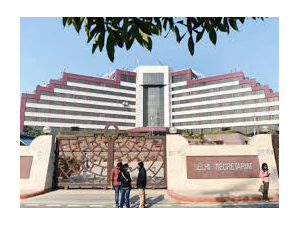 New Delhi (27.10.2021): The guessing game in the AGMUT cadre has begun as to who would be the next CS of Delhi. This, in itself, is triggered by the empanelment of a lot of officers from a few batches of IAS for holding secretary or its equivalent rank positions in the Government of India (GoI.

Empaneled among these officers is the incumbent Delhi CS Vijay Kumar Dev, a 1987-batch IAS officer. Since he may be moved to hold a Secretary rank post in the GoI sooner or later, it's but natural everyone is curious about his successor.
Among many names floating for the job, in terms of seniority, Manoj Kumar Parida, 1986 batch, and Naresh Kumar, 1987 batch, have better chances to get the coveted post.
From the 1988 batch, there are many who may be in the reckoning. Among them are Dharam Pal, Ms. Renu Sharma, Dharmendra Sharma, and Chetan Bhushan Sanghi.
Since the contest may turn intense, the GoI could also explore for a suitable candidate from the 1989 batch as well. From this batch, G Narendra Kumar and NDMC Chairman Dharmendra are said to be the prospective candidates, with the latter having a better chance than the former in terms of earned reputation.
Needless to mention, since the Delhi CS post is filled by the MHA, CM Arvind Kejriwal's preference or dislike is immaterial.
(By Rakesh Ranjan)